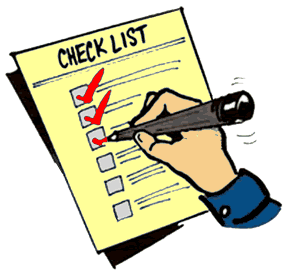 Moving really doesn't have to be a stressful chaotic time. In fact with a little bit of planning and preparation, it can actually be a reasonably enjoyable experience. With this in mind, here are 7 top moving tips and tricks to keep your move a relaxed affair.
Get yourself a check-list
Even if you aren't a lover of lists a moving check-list outlining everything that needs to be done before, during and after your move will be invaluable. So bite the bullet and start compiling one.
Don't move unnecessary items
Did you know that more families spend time moving 'stuff' they don't need as opposed to items that they do? The trouble is that moving unwanted items is expensive, time consuming and in most cases physically unnecessary. Therefore if in doubt chuck it out. Or at the very least pass it onto someone who can find a use for it.
Don't skimp, when it comes to removalists
A good removalist should be a real asset to your house move and can help you in many ways. Therefore always opt for reliable well-established companies and don't take on anyone without any experience in order to save yourself a few dollars. It may cost you a lot more in the long-term.
Get help from friends/family if possible
A little help goes a long way and you'll be surprised at how much can be done in a short space of time with a little help from friends and family. May be offer to feed them, or do something for them in exchange for a couple of hours of their time.
Use a priority system
Every single thing that you pack doesn't have to be unpacked as soon as you arrive at your new home. However there are certain things like crockery, cutlery, the kettle and food essentials such as bread and milk that do. With this in mind, it's a good idea to mark every box using a priority ABC system to ascertain which boxes need to be unpacked immediately and which ones you can unpack at your leisure at a later date.
Pack room by room
Try organising your packing on a room by room basis and keep different room boxes separate. This way, when it comes to unpacking, you'll know straight away where they're supposed to be, even before you open them.
Use the one-room rule
When you get to your new destination it's always best to have one room that gets organized quickly. This way you have a haven or retreat from all the clutter that moving can bring.
Hopefully this has given you some insight into how to make your move as stress-free as possible. If you're looking to hire a local removalist then you need to speak to On The Move Removals. We've been serving the people of Brisbane, the Gold Coast and the Sunshine Coast for many years and as such we deliver the highest quality service at the lowest prices. Why not contact us for a seriously competitive quote today on 1300 66 84 36. We guarantee you'll be pleasantly surprised.