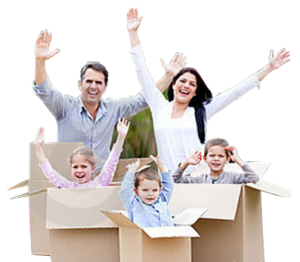 Your moving day is one of the biggest days in the whole chain of events which starts from when you put your house up for sale and ends when you're finally settled in your new place. We're often posting about things to do prior to removal day so thought it might be an idea to give you some tops for the big day itself. So here goes…..

Preparing your car
Strange as this may sound it involves getting together everything that needs to travel with you in your car and leaving it safely stored in a room ready to be packed into the car on moving day. By stacking everything together in, say, your living room it means you don't run an insurance risk of having your car packed overnight with your property, but it does mean that you can load your car easily on the morning of removals day. Make sure that any valuables such as jewellery or important documentation is clearly marked up and instantly recognisable.

Know just who's doing what and where
It can be a security risk on your day of moving since all your doors and windows are likely to be open with many different people coming and going. It might be a good idea to have a person stationed at your major exits but if this isn't feasible then at least make sure your valuables are out of sight of public view and kept with you at all times.

Keep pets with a family member or friend
It's not impossible to move with pets but it can be stressful for both you and them, particularly if they're not good at travelling or they don't react in a good way to all of the upheaval. Instead why not leave your pets with a friend or family member and once you've arrived at your new place and got most of your stuff unpacked, call to collect them and spend time getting them settled in their new home.
Get your mates round
Having a few mates round on moving day can ease some of the pressure and help you feel more secure. It can feel a little strange having removal men removing all your possessions but with your mates around, you'll feel more at ease and the day will run smoothly. They can also lend a hand with the kids or packing stuff in the car and may be able to help with any last minute issues that you might struggle with if left on your own.
Arranging refreshments in advance
Forget about cooking or making food on the day – you simply won't have the time. Instead prepare some sandwiches the night before and, most importantly, make sure they get packed in the car with you. The same applies to dinner. Either heat up a meal you have prepared a day in advance such as spaghetti bolognese or ring for a take-away. Whatever you do, don't be tempted to go without food on this important day, since you'll need as much energy as possible to get you through the day.
A great removalist can also help your day go without a hitch, so why not call us to find out just what we can do for you? We've been servicing all of Brisbane, the Gold Coast and the Sunshine Coast for a great many years. Call On The Move Removals today on 1300 66 84 36 and see just what we can do for you.