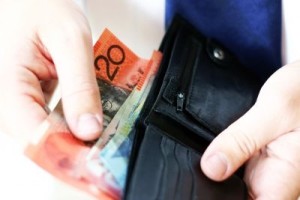 It's understandable that when you're considering moving house you'd be attracted by the extremely low prices offered by some removalists. However research has shown that in direct comparison with say…average priced removalists the services you're actually getting when you employ a dirt cheap removalist doesn't always add up to the money saved. Let's take a closer look.
Insurance coverage
For some removal companies one way to keep prices extremely low is to offer limited, or worse still…no insurance coverage. Although it will of course significantly lower the end price, it severely heightens the risk of loss, damage or even theft. At the very least you should be looking for a removalist that offers public liability and transit insurance.
Two strong arms, vs trained technicians
Picking up belongings, loading them onto a van and unloading them when they arrive at the end destination might not seem like rocket science, but the truth of the matter is that moving belongings safely and securely takes more than just two strong arms. A cheap removalist might not have the resources to spend on staff training, especially when it comes to moving seriously heavy or odd shaped items. Conversely any removalist worth their salt will train all staff in advance before they let them loose on paying customers
Specialised moving or just plain transportation?
A rock-bottom removalist probably isn't going to offer any specialised services such as heavy goods removal, goods storage, fine art and antiques removal and furniture re-assembly most of which are very much needed for modern-day moving. As such, you're going to have to either pay extra, or get another company in to deal with these aspects of your move. Either way it kind of defeats that object of your quest to hire the cheapest company possible. More often than not, removalists who price themselves accordingly will already cater for specialised moving as part of the package, but it's always worth asking the question or checking the small print.
Looking at the bigger picture
Knowing what we know now, it becomes pretty obvious that dirt cheap solutions to anything (moving included) often have a habit of costing you far more in the long-run. This is especially true when you tally up the possible costs of damaged goods or having to pay for other services. Here at On The Move Removals we deliver the best of both worlds. Rather than having one dirt cheap removal package, we tailor a moving package that offers all the services that one would expect at a budget to suit you. How's that for service. If you want to find out more, then don't hestitate to contact us on 1300 66 84 36. we're standing by to assist.
.