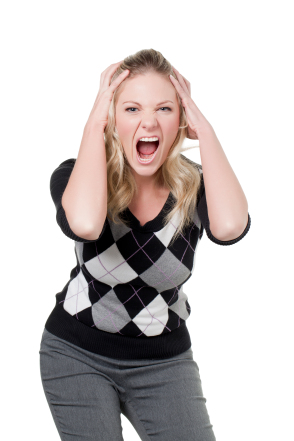 Even though moving house is reported to be one of the most stressful things that we can do in our lives the majority of us are more than willing to put ourselves through it. According to the Australian Bureau of Statistics, in a survey carried out in 2008, 46% of the population over the age of 15 had moved house at least once, while 11% had moved at least five times or more. Even though moving is fraught with sleepless nights and bitten nails, the prospect of a fantastic new home in a great neighbourhood is a lure that many can't resist. That said, the end goal can't really be enjoyed until the move is complete. So why is the process so stressful and more importantly how can we make it easier?
Transportation
In an ideal world, wouldn't it be great if we could just click our fingers and all our belongings, furniture and equipment are teleported (Star-Trek style) directly to our new home. Unfortunately reality dictates that the prospect of getting all our belongings from A-B means that many of us will succumb to high levels of stress and worry. If you think about it, every single item has to be packed up and transported to the new home and logistically, that isn't an easy task. To make life easier, many people create a system to try and keep track of belongings, and for them this is a way for them to keep control and ease the sense of chaos. The other issue is children. Do you let them help, perhaps running the risk of packing errors, or do you leave them in the care of relatives, so that they avoid their own stresses and worries? Often for children this is usually the better solution as leaving the childhood home can be traumatic for some.
DIY or call in the professionals?
Another factor to think about is do you make the move yourselves or do you hire a professional removalist? Each option has pros and cons. For instance the DIY approach may save you money and put you firmly in control of all your belongings. Conversely, it also piles more pressure and stress onto an already hectic operation. In addition, should you break or damage anything during the move, there's a chance you might not be covered. Clearly when hiring a professional removalist they can take care of the whole aspect of packing, transporting and unpacking, leaving you to focus on other things. On the negative side it's going to cost you more money; but understandably many feel that hiring an experienced removalist company will alleviate much of the hassle out of moving, and therefore the cost is a small price to pay in exchange for their sanity.
As you can see, there is no right or wrong way to move house and it really is subjective. However one thing's for certain, the handling of the matter needs to be carefully organised and co-ordinated and if you can manage this aspect , then the rest of your move should go according to plan.
At On The Move Removals we've been helping the people of the Gold Coast, Sunshine Coast and Brisbane to move house for many years and as such have a wealth of experience. If you're looking for a stress-free move, then why not contact the professionals. Call us today on 1300 66 84 36 for a seriously competitive quote. You'll be glad that you did!