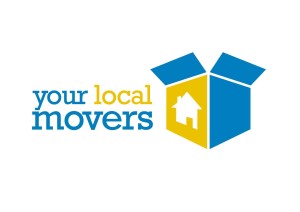 For relocation purposes a 'local' move is considered anywhere within roughly 100kms and is usually within the same state. The reason that this is important is because most local movers will bill differently. Instead of charging by the size and weight of the shipment, they'll charge by the hour or in some cases in half hourly increments. While this is all well and good you've still got to find one. With this in mind, here are some quick tips on what to look out for when hiring a local mover.

Hire the removalists themselves and not the company
Local movers tend to provide a more personalised service and as such, there's a good chance that you'll already have met the people that are going to carry out your move on the day. If not then you might want to ask the company representative to meet them in person beforehand so they can get to see the type and amount of 'stuff 'that you have to move. Doing this is going to help make the day go more smoothly as it lessens the chance of any hidden surprises.
Size matters
Even though many local movers charge by the hour, or indeed by the half hour in some cases, you'll want to make sure you have the appropriate van for the items you have. After all you probably wouldn't want to make two trips when one will do (think of the extra cost involved). Most companies will offer several sizes of truck, so make sure you agree with the recommendations of your chosen removalist.
Familiarise yourself with your new area before moving day!
If possible it's worthwhile familiarising yourself with your new area before moving day. There could be steep tracks, driveway obstructions and/or parking issues that you hadn't counted on. This might cause an element of friction between you and your removalist when they realise that it isn't as easy a job as first implied, so do your homework and save yourself the hassle.
Hit moving deadlines
If you're doing all the packing yourself, then it's important to make sure it's completed before the day of the move. Remember time is money, so you don't want the removal company waiting around while you finish packing up your belongings.
If you're looking to hire a highly experienced local removalist at a great price, then contact On The Move Removals. We've been moving the people and businesses of the South Bank area of Queensland and beyond for many years, so give us a call on 1300 66 84 36 and let us give you a quote today.