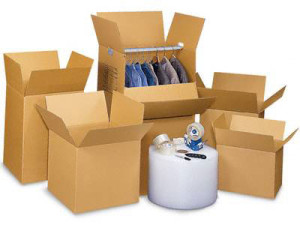 More often than not the need for storage space is brought upon by circumstances such as a temporary move to another country or territory or a property downsize. While at it's most basic level, all you're going to need is space, other factors may also come into play such as size, dimensions, location and security, all of which can soon 'ramp-up' the cost. If you also consider that storage has the potential to incur monthly costs for any number of months or years, it's easy to see how finding the lowest-cost solution is going to help. With this in mind, just what should you be looking for if you want to keep the prices down?
Downsize your belongings first
The general rule with storage is the more space you need, the more you pay. Therefore why not try getting rid of, selling, or recycling belongings that either you don't really need, are broken, worn or damaged? Alternatively what about selling or recycling items you don't really like or no longer use? Remember the more ruthless you are at this stage, the more money you're going to save on storage.
Don't purchase any bigger storage than you need
As already stated above, the more you need, the more you pay. In Australia, storage is usually priced per square metre according to the floor space of the unit. So why pay for storage you don't really need. It's far more economical to have a storage unit full of your 'stuff' than to pay for a larger storage unit that's half empty. To do this you'll have to work out the rough square meterage of the items you have. A quick Google search should give you some answers or alternatively if you speak to a reputable storage company then they should offer some help.
Is your storage likely to be long term?
If you need long-term storage – say one or two years, then it should be possible to try and negotiate a better rate.
What sort of security do you need?
Another point to consider when considering storage is the type of storage you need. If you have valuable or antique items to store then it might pay you to find a storage company that provides manned security. However be aware that this comes at a higher cost. Conversely if your goods are simply personal items then you probably won't need this service.
What about access?
Many storage companies provide 24 hour access if you need it and this is useful for those who might want to gain access to their items out of hours. However if you aren't in the area, or you simply don't need to access your goods at 3am then remember that this is a service that you might be paying extra for.
What about other options?
Aside from purpose built storage facilities you might want to consider other options such as a lock-up or garage. You might even have a relative or friend that's willing to rent you some space at a good rate.
By finding the best storage solutions to fit your needs and purpose you could be saving yourself a whole load of money in the process. Here at On The Move Removals we're a Brisbane based removalist also offering storage solutions at unbeatable rates. Why not give us a call on 1300 66 84 36 and let's talk!